Information
---
2019 SITE-SPECIFIC CLEANING
Work
---
a) Timesheet, plastic folder, vinyl cutout, air freshener (lemon-scented), floor cleaner (lemon-scented), glass cleaner (Ocean-scented), water, scouring pad, sponge, broom, bucket, rag, Für Elise (Taipei garbage truck version)
b) Dimension variable
c) 2019

In central Oslo, many soon to be demolished vacant commercial storefronts can be seen. They commonly stand in a row displaying no letting information, but interestingly have at least a light left on - from pendant lamps and wall lamps, to fluorescent lights - shedding their dingy glow on tiled floors and floor- to-ceiling windows. I am curious about these empty spaces whose functions and status in the city are somehow undetermined. The remnant lighting, objects, and varied tiles display a vacuum-like atmosphere, and the cover of dust also marks these spaces with their spacial attributes, traces of time and of footprints.

In the 'arranged service', Side to Side, I visited ten vacant commercial storefronts in Oslo, and requested possible entrance into these locations, proposing a free cleaning service as a swap. I then purified the interior surfaces and air intensively for twenty-four hours before a thirty-minute opening to audiences. Ultimately, I displayed the space itself with a 'cleaner' status at short notice. The remains of strong artificial smells of lemon, traces of solution, cleaning supplies, a timesheet, an unavailable telephone number, and a piano piece 1 on a loop suggested personal invisible labour and repeated futility. To also correspond to the absurd continual lighting from these empty storefronts pending demolition, I directly invited viewers into the idle room to integrate, or to disrupt the balance of cleanliness with their new footprints and traces.

Cleanliness, or hygiene more broadly, is one of the modern statuses that underpins societal safety and structure. However, its idea has been expanding as a substitute for social hierarchy by generating exclusion, aesthetic homogenisation, or xenophobia in our contemporary society. In this work, I quest for the hidden content of updates of modern status both in the public sphere and domestic environment alongside intense purification.
[1] Für Elise, a classical piano piece created by Ludwig van Beethoven in 1810, was played on a loop during the thirty-minute opening. Garbage trucks in Taiwan, my home country, run on a regular schedule playing the Für Elise loudly so as to remind folks to head outside, and have their bags of household waste at the ready when the melodies and trucks approach.
Side to Side, inkjet printing on Epson glossy photo paper (120g), 125x175 (cm), 2019.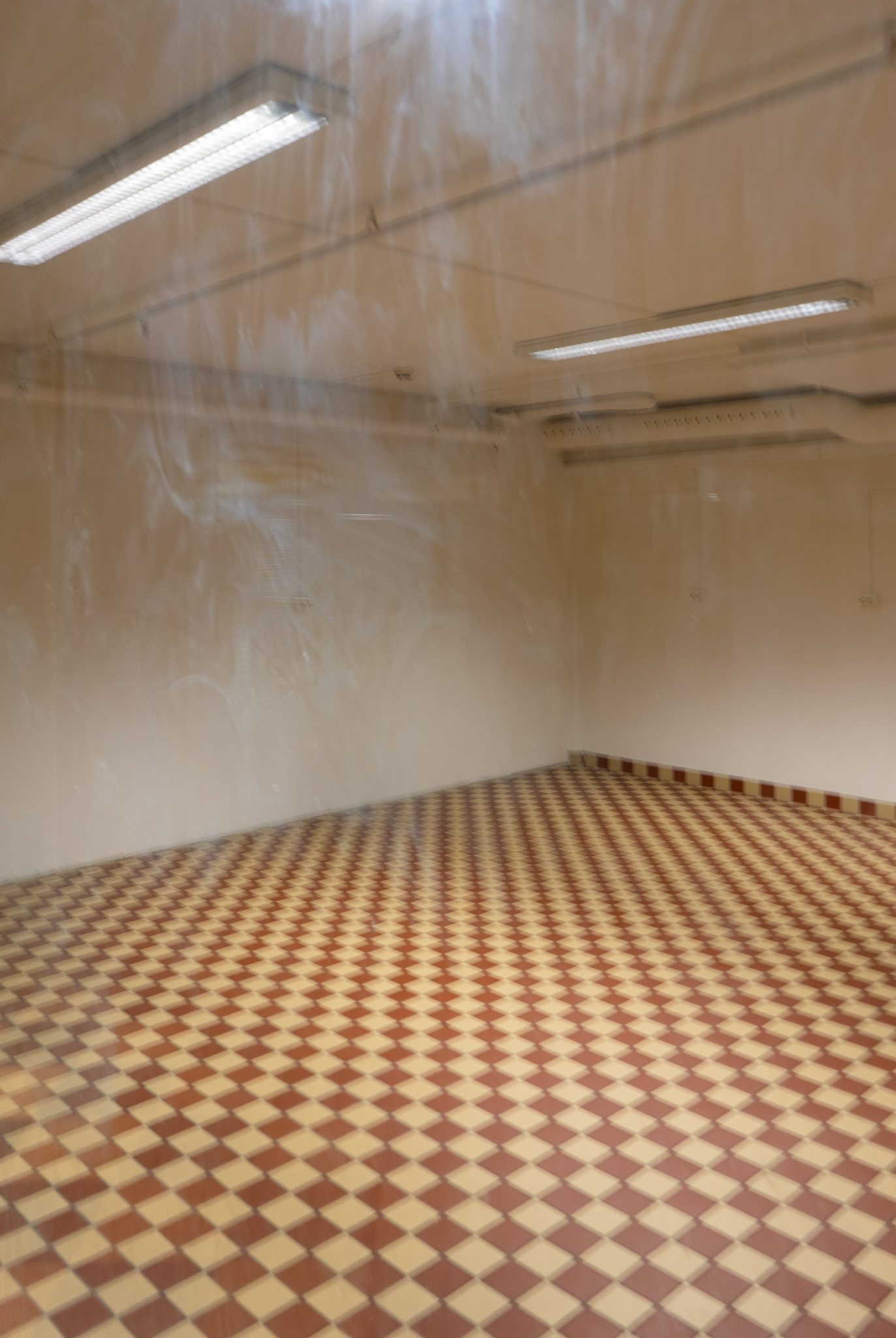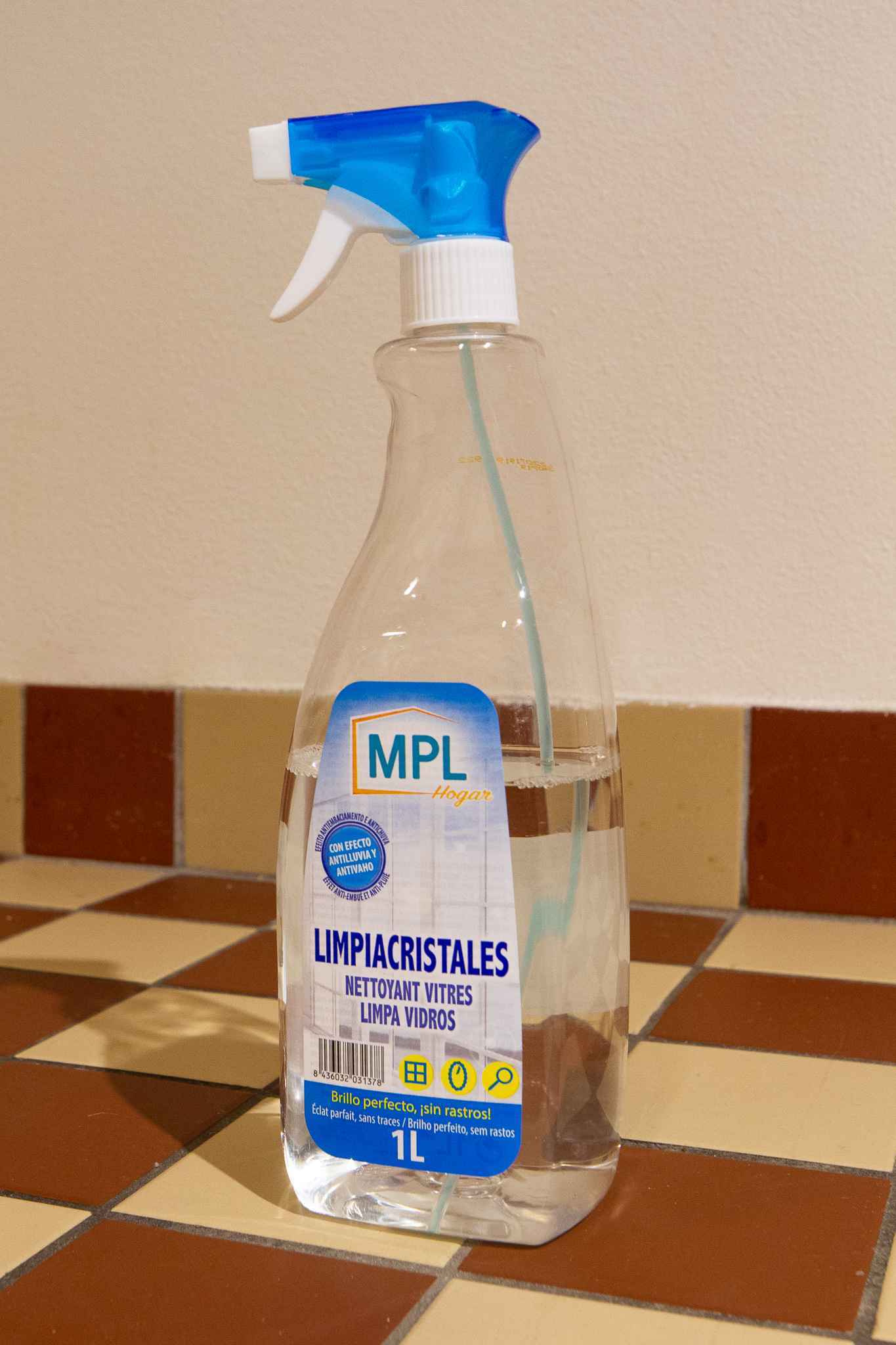 Side to Side is a site-specific project presented under a group exhibition, The Here and Now. Exhibitors consist of nineteen MFA candidates from the Oslo National Academy of the Arts, and two curators, Mike Sperlinger (UK) and Ane Hjort Guttu (NO). Through various artistic concepts and practices - from approaching the Internet as a collective memory and interpreting cleanliness intensely as a method, to radio broadcasts and reading performances — we aim to contrast the contemporaneity with its temporality, site specificity and potential futurity in our contemporary society, and particularly in Oslo.

ARTIST
Hedda Hørran, Jacky Jaan-Yuan Kuo, Mari Eriksen, Alex Achtem, Øyvind Novak Jenssen, Jinbin Chen TianYi, Elina Waage Mikalsen, Mehregan Meysami, Mikkel Carlsen, Jørgen Herleiksplass Lie, Benedicte Sundkvist Beldam, Montserrat Llampallas, Eirik Melstrøm, Ingrid Kristensen Bjørnaali, Helle Lidskog, Yu Shuk Pui Bobby, Hanne Nilsen Nygård, Rickard Aall, Kier Cooke Sandvik